Used Plastic Machinery Industry
Used plastic machinery is a market that keeps growing and has environmental and economic advantages.
The interest in buying plastic equipment is rapidly growing, and it is expected to keep this tendency (Mordorintelligence, 2021). Plastic is characterized by high elasticity and low production costs that only drives its further development. No wonder the market is constantly booming with more advanced plastic technologies. It also raises the issue of increased production of plastic waste, that the perfect scenario would be to recycle it.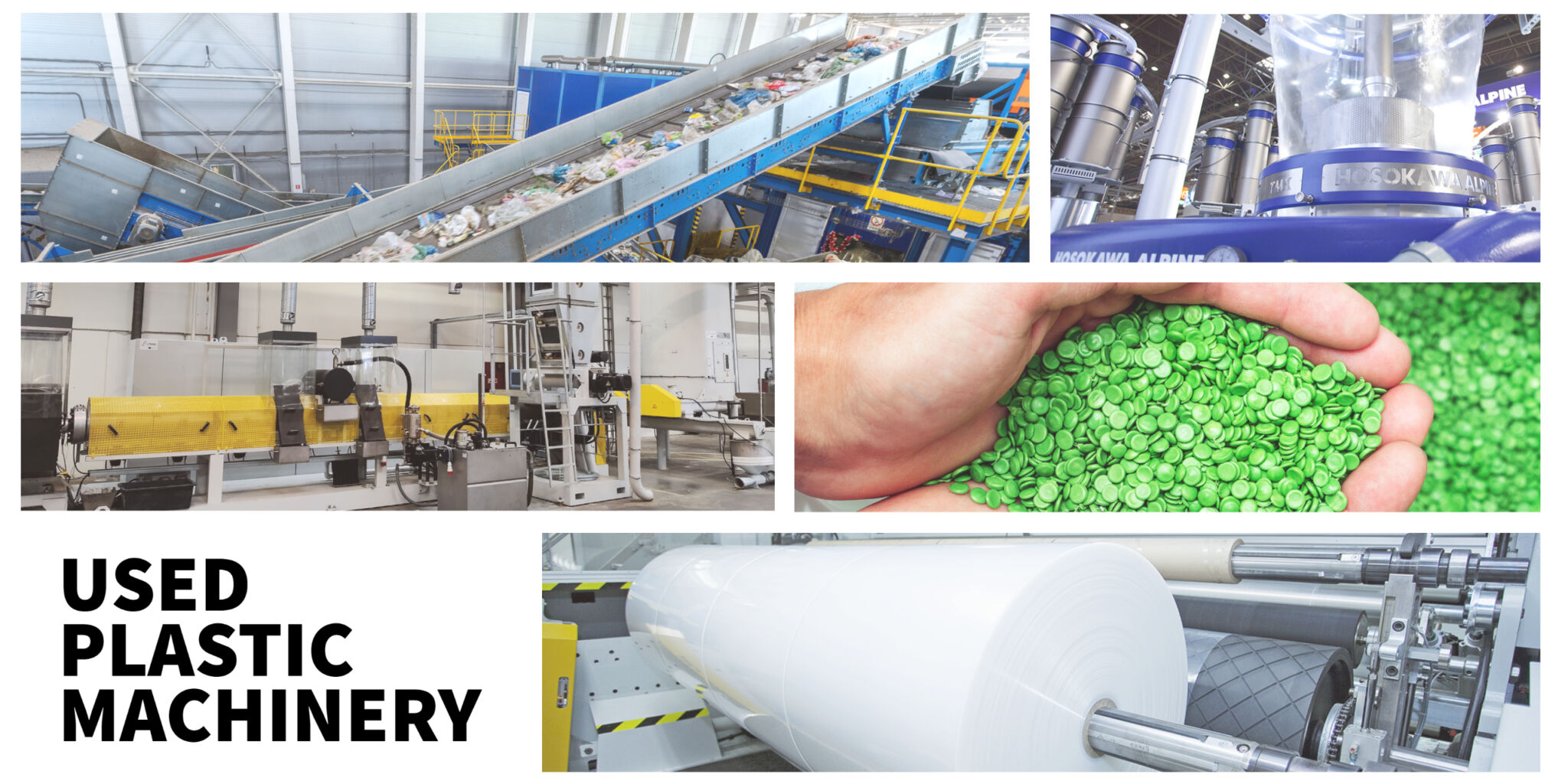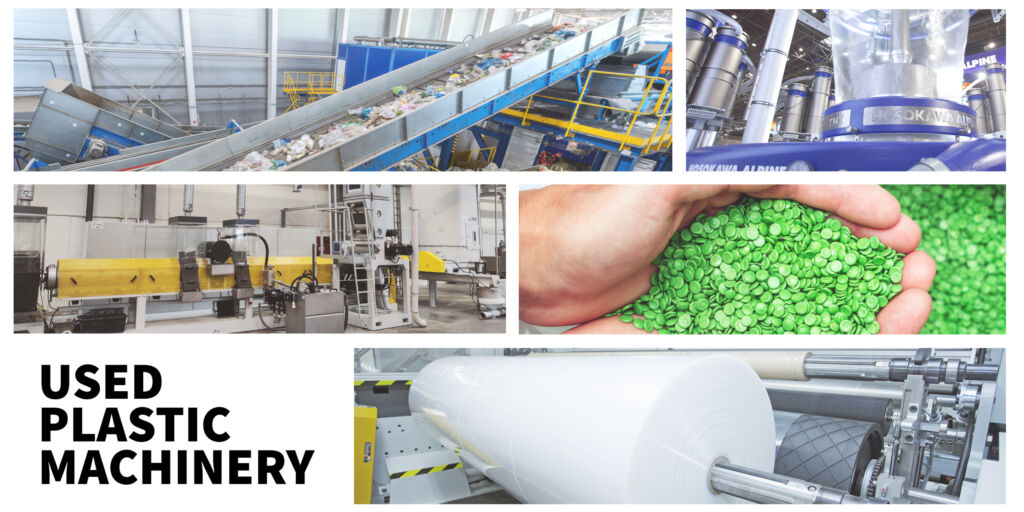 Euro Machinery ApS is a company that has a lot of different used plastic processing and recycling machines in their offer and has been on the market for almost 25 years. From this long experience, it is already noticeable that the demand for used plastic machinery is growing. Used plastic recycling machines are also becoming more popular for in-house recycling where companies reuse trims from their main production and as a result, they decrease waste.
The growing tendency to purchase used plastic machinery may be due to rising awareness about sustainability, circular economy, the 3Rs – Reduce, Reuse, Recycle, or any other similar concept. Also, it can be simply due to the objective of saving resources such as money and time.
Advantages of buying used plastic machinery
Firstly, machinery for plastic processing is built to last. Many well-known European brands specializing in plastic processing and recycling are durable. Therefore, used plastic machines still have high productivity and an attractive price-performance ratio.
Secondly, used plastic machinery is available quickly for delivery and uses few to zero resources. This way, a buyer can save economic and natural resources. In turn, that results in a contribution to a more sustainable economy and can have a positive effect on the company's carbon accounting.
Thirdly, if a buyer of used plastic machinery can maintain the machine in good condition, it is more than possible to return it to the market again. As result, the buyer contributes to creating a circular economy. In this way, everyone wins, and companies can benefit in a long run.
Euro Machinery and second-hand machines
Euro Machinery ApS trades with used plastic recycling and processing machines. With our profound understanding of the market and broad experience, we are more than ready to assist you in buying or selling machines globally. We have been on the market for almost 25 years. Machines that we trade the most are different types of plastic recycling equipment. As well as cast extruders and blown extruders, winders and slitters, laminators, flexo printers, and many other plastics processing machines.
Contact us if you have any inquiries. We speak many languages and we will do our best to find the perfect machine for your production and your needs.