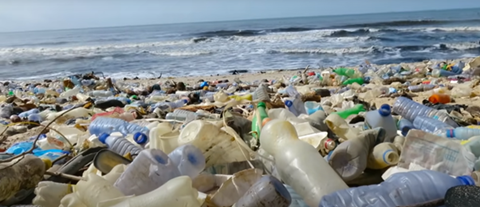 What is PCR?
Post-consumer recycled (PCR) is a term for materials that have finished their product life. These materials can be metals, cardboard, paper, plastic and more. In this blog we are focusing on post consumer recycled plastics and how using them can benefit the environment and make economic sense.
How is PCR different from other plastics?
Post-consumer recycled plastic is a valuable resource that can be useful in production of many products. It is created by recycling plastic waste into usable raw material for further manufacturing. This saving process is more environmentally friendly by keeping material already produced from being thrown away. Used plastics are collected from private homes and business. They are either sorted before collection or sorted when they arrive to a plastic recycling center. Post-consumer plastics are normally dirty because they have been used for food.
Today in Europe on average only 41% of plastics are recycled (eurostat) and up being recycled into new products. This is no whereas good as it should be and the statistic can be increased. For many companies their future ambition is to develop fully circular strategies, from design to production, supply and further to recycling, creating positive impact for making the world greener.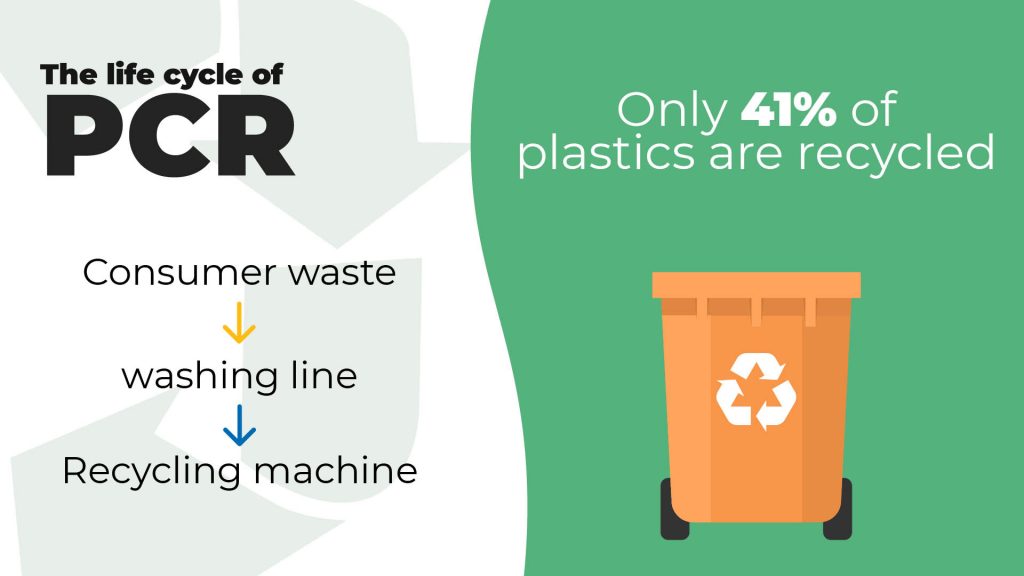 More sustainable reusable items production and increasing usage of reprocessed and recycled waste will help solve our problem with waste. Recycling plastics offer nearly unlimited design possibilities due to the variety of polymer compounds and processing methods. All we need is innovative ideas from the companies how they can introduce recycled plastic into their products and give it a new life. Also minimizing the risk of costly production by using second hand (used) recycling equipment is a big advantage in creating a great sustainability.
Euro Machinery is a specialist in trading second-hand machines and equipment for flexible converting and has been assisting customers all over the world to choose the best equipment for their production needs, as well as sell their used equipment. Euro Machinery is a supplier of used recycling machinery for production of raw materials from post-consumer recycled plastics. Contact us for more information or see our current recycling equipment for sale.