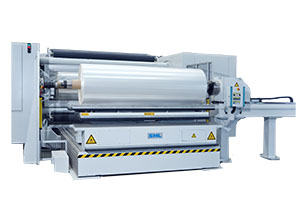 Cast film extruders
Are you looking for machinery to produce packaging and stretch film? Used cast film extruders are for sale by Euro Machinery. Well-known brands such as Battenfeld, Reifenhäuser, Colines, Davis Standard and others. Please find all our currently available cast extruders below.
Euro Machinery have been trading with cast film machinery for more than 25 years. Our techinical sales team is ready to help you to find the right machine, that fulfill the specifications your company need.
Euro Machinery ApS buy and sell used cast film extrusion machinery to for instance produce PET film as stretch film, PP, LDPE and more. Contact us for more information.