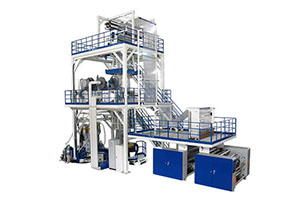 Blown Film Extruders
Euro Machinery are experts in blown film extruders, and have been trading with these machine types for more than 25 years.
Our technical sales team is ready to guide you towards the best machinery that fulfills your company's production needs. Whether you would like to buy new or second-hand equipment.
If you are looking for a new extruder for blown film, we recommend that you take a look at the equipment from Hosokawa Alpine. This is a well-known global brand that is known for quality and perfection in extrusion methods.
We also buy and sell used film extruders, Mono-layer extruders, and Co-extruders. We deal with well-known brands such as Hosokawa Alpine, CMG, Reifenhäuser, Dolci, Barmag, Battenfeld, Ghioldi, and more. Please contact us if you are looking for a specific used extruder. We can help you to find the right one.