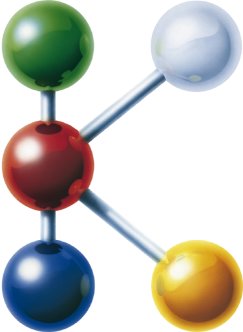 Find us in hall 11 stand I46
The K 2022 is the World's number 1 exhibition for the plastic and rubber industry. This year is the 70th anniversary for the K, it is going on from the 19th of October until the 26th of October. The fair is open in this period from 10 am – 6.30 pm.
Are you excited about plastic industry trends, directions and how the future looks like in these areas? Then the K is the right place to visit in October. Game changing, visionary and future perspectives will be presented by companies and organisations from the industry. Hot topics like circular economy, sustainability and digitalisation are in the focus and on the agenda for many leading companies.

News from Euro Machinery
Euro Machinery is at the K 2022 in Düsseldorf in hall 11 at stand I46, where we will show new machines in action at our stand from our sister company Green Extrusion Technology. We will be presenting a small in-house recycling line, a very versatile machine with a shredder-extruder combination. We will also show the latest model of the 3-layer lab extruder from EM LabEx.

Are you instead looking to buy or sell second-hand machinery, we can also help with that. We will present the latest available second-hand machines from the plastic recycling and flexible converting industry. Euro Machinery buy and sell used machines as the following:
Recycling machines
Blown film extruders
Cast film extruders
Flexo printing presses
Bag making machines
Slitter rewinders

There are many advantages when buying a pre-owned machine. For instance, you reuse and conserve resources. For this reason, we say that buying used is a sustainable action in itself. Moreover, the machine is very often a much lower investment, and it has proven its productivity. Euro Machinery sells machines of good brands that are strong and built to last. Furthermore, there is the economic aspect, buying a used machine is very often a much lower investment than buying a new, and the delivery time is also often shorter. These are some of many reasons why it is a good idea to buy a used machine.

But if you are looking to buy new machinery, we can also help you. Two machines will be shown at our stand; a lab extruder and a recycling machine for in-house production scrap.
Green Extrusion, a sister company to Euro Machinery will show the extruder EM LabEx and the recycling in-house line, which is a shredder-extruder combination.
If you would like to plan ahead and let us know you are coming by our stand, you are welcome to send us a notification here.
The EM LabEx a small 3-layer extruder
The EM LabEx is a small 3-layer laboratory extruder that is ideal to test new plastic recipes to investigate the characteristics of the film. With this machine your production can test new material when they need to, alongside the normal production. This is one of the reasons why this extruder is a money-saving little machine built with high-quality components. On the stand we will run the EM LabEx extruder with Braskem's polymers I'm Green. Read further about the EM LabEx laboratory extruder here.
The Green Extrusion in-house recycling line – a Shredder-Extruder combination
Do you have certification goals regarding implementing recycled material in your production? Here we show in action a recycling line that is excellent for running a closed loop at your factory. The shredder extruder combined recycling machine from Green Extrusion Technology ApS is a strongly built versatile machine, come and see it in action.
Are you looking for a brand new multi-layer extrusion line?
Euro Machinery can also help with this, since we represent Hosokawa Alpine in Sweden and Denmark. Hosokawa Alpine is a global leader in Blown Film technology, and the company have the following model for perfection in blown film technology:
Tailored solutions
Optimally coordinated components
Comprehensive service ranging from planning to complete installation on site
Over 70 years of experience and innovating
Mature "made in Germany" technologies
If you would like more information about an extrusion line from Hosokawa Alpine, please contact us, and we will arrange a focused meeting on the fair with Hosokawa Alpine representatives.
Are you coming to the K 2022 in Düsseldorf?
It is possible to buy your ticket here and see all the exhibitors and topics of the fair on the website of the K 2022. If you would like to let us know that you are coming to visit us, you are very welcome to let us know. Contact us here.