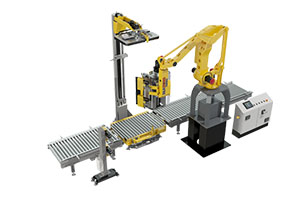 Other Equipment
Euro Machinery offer lots of equipment to the flexible film industry. If you need special equipment for your plant, please contact us to require our stock list. 
Ref. No.: 8584

Foil lane width: 320 mm
350 strokes per/m – feed length: 80 mm
320 strokes per/m – feed length: 100 mm

Ref. No.: 8595

Lifting capacity: 1000 kg/h
Battery weight: Max 2×20 kg

Ref. No.: 9436

Paper, Pizza box, Paper bag, Wine box,
Cardboard box, Prints porous surfaces
High print: Up to 1600 × 900 DPI
System print: Inkjet with MEMJET

Ref. No.: 3983

Macro perforator for plastic film
Working width: 1000 – 2800 mm
Perforation diameter: From 3 to 100 mm
Material thickness max: 370 µm

Ref. No.: 3984

Gravimetric blenders
Capacity: 400-500 kg
Sold with attachments

Ref. No.: 8587

Type: Bagging machine
Material: PE or PP film in reel
Bag sizes: width: 50-200mm,
length 100-390mm

Ref. No.: 8585

FFP2 mask production line
Output: Up to 3000 masks/hour
Automatic Connection with packaging machine
& many other attachments!

Ref. No.: 8583

Charcoal air filter
Surface area: ≥ 800 m2/g

Ref. No.: 62372

Power: 15 kW
Power supply: 400 V
PP, PVC, LDPE, HDPE, PA/PE
Dimensions: 1050 x 1250 mm

Ref. No.: 62911

30m3 Silo buffer
Blower fan: 110 kW
Power installed: 3 kW
Output: Up to 800 kg/h
PE, PP, PVC, LDPE, HDPE, PA/PE, etc.