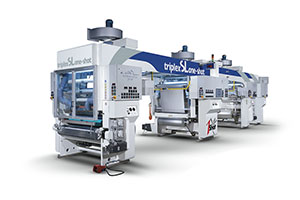 Laminators
Used laminators for production of different film and foil types. We have many machines available for sale.
Euro Machinery have been working with laminators for many years, and we are a well-known machine dealer in the plastic converting industry. Thanks to our returning customers and our technical sales team, we are one of the largest companies in Europe that buy and sell machinery for the flexible plastic industry.
We can also help you to find the right machine. There are many machines available for sale here on our website with many different configurations. However, if you search for a machine with certain specifications you are also welcome to contact us.
Please find our available machines below.