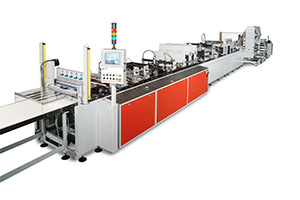 Used Bag Making Machines
We have a wide variety of bag machinery from great brands like Coemter, Roll-o-Matic, Mobert, Lemo and many more.
Euro Machinery buys and sells used machinery from many different brands. Here you can find available machines in the following categories: Pouch bag, Roll Bag, Bottom seal bag, Used Wicket bag, Side weld bag and many more.
We have been buying and selling bag making machinery for more than 25 years, and we can also help you to sell your machinery or to buy a new.
Are you looking for a specific machine that produces bags from HDPE, LDPE or bio-degradable? Contact our Area Sales Manager right ahead. Many of the machines are able to process recycled film extracts. Contact us if you are interested, we can help you find the right machine to suit your needs. We have many machines available in our database as seen below.