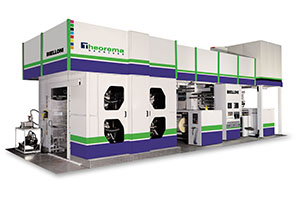 Used Flexographic Printing Presses
Euro Machinery buy and sell used flexographic printing presses on a global scale. Shortly, the biggest advantages for flexo printers are fast speed, possibility to print on different kinds of material, low costs per unit and a good quality of print. We have many available stack flexo and CI flexo printing machines.
Please contact us today and we can help you find the machine that will best suit you. We offer well known brands such as COMEXI, W&H, Flexotecnica, FISHER & KRECKE, Bobst and other brands we have for sale at the moment. Central impression Printing presses that can print on plastic film and paper products. We have many flexo printers in our machine database with many different specifications.